Thai Royal House Stockport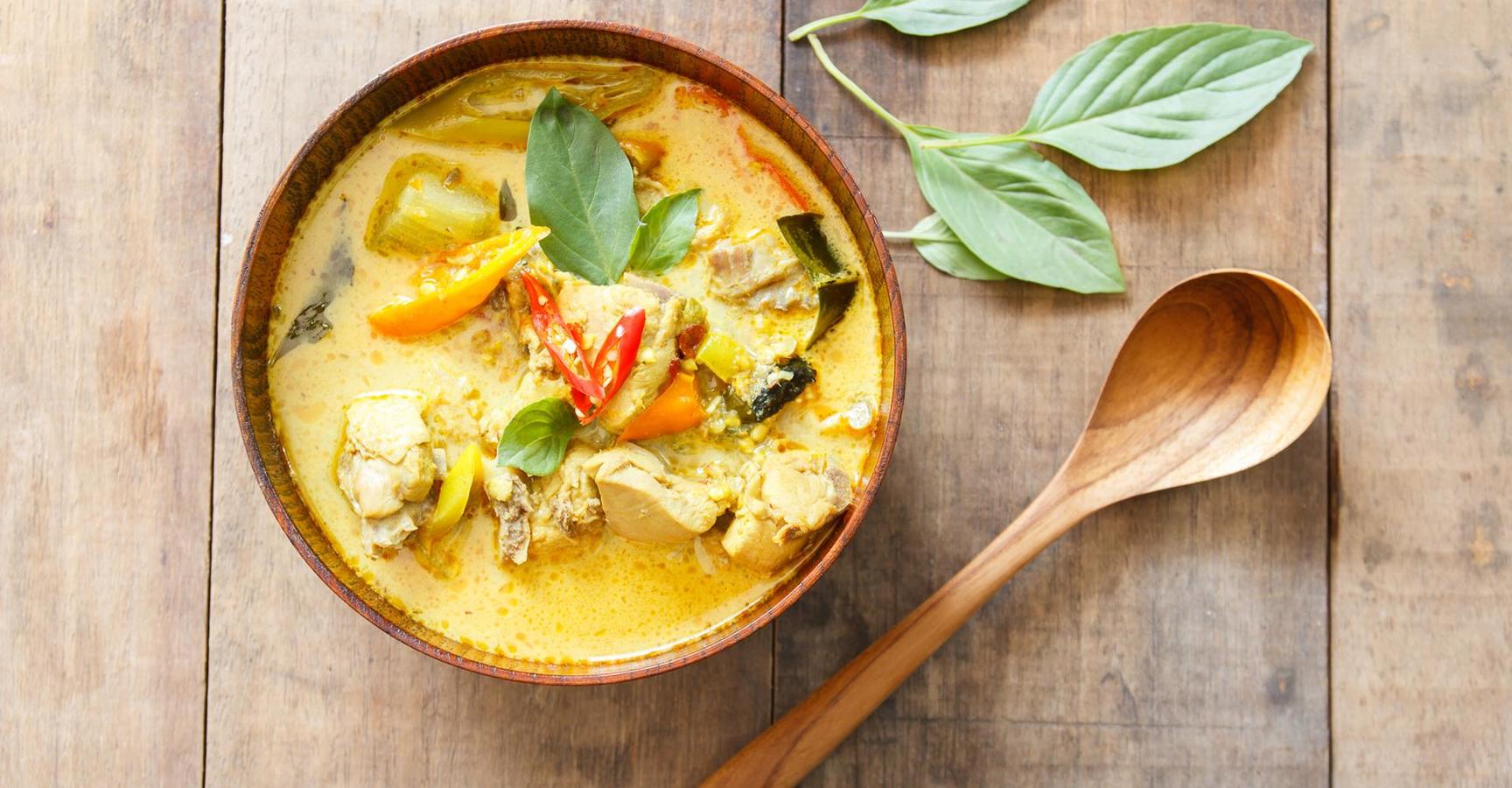 Thai Royal House Stockport
Menu Thai Royal House Stockport
The Thai cuisine is really among the most popular cuisines out there in the city and a lot of people really adore the flavours it brings to the table. We, here at Thai Royal House Stockport, bring you some of the best items that the Thai cuisine has ever come up with. Let's have a look at our menu. Starters are the best way to begin your day with a head-start. You can order anything from our collection that includes items like Thai Prawn Cracker, Nua Sawan, Ka Nom Jeeb, Tod Mun Pla, Toong Thong, Goong Hom Pha etc. Soups like Tom Yum, Tom Kha, Pho Teak, Toa Hoo Sa-rai are also some of the best you can have as your breakfast. Thai cuisine is known for its awesome curries, and we have a whole lot of Curry Dishes like Gaeng Kiaw Wan, Gaeng Phed, Gaeng Panang, Gaeng Pha, Gaeng Massaman etc. If you are passionate about spices, you can have a look at some of our Stir-Fried Dishes like Pad Med Mamuang, Pad Khing Sod, Pad Nam Mun Hoi, Pad Kra Tiem Prik Thai, Pad Gra Prow, Pad Nam Prik Pao etc. You can have them with some of our specialized items like Nua Grab Loa Daeng, Sua Rong Hai, Gae Yang, Som Tum Gai Yang, GaengPhedPed Yang etc. You can also add some Side Orders like SenPlao, Khao Pad Kai, Khao Kra Thi, Khao Suan, KhaoNiew etc. Reach us now for an irresistible experience of the Thai culinary.
About Thai Royal House Stockport
One of the main advantages of the Thai cuisine is the subdued yet punchy nature of its dishes. We try to imitate the several tips and tricks of the Thai kitchen and it is by employing top of the line ingredients and spices that we make our dishes really stand apart. You would immediately notice a difference when you choose to order from us. Now enjoy limitless delights of the Thai cuisine right from your house, thanks to our home delivery services. You can simply head over to the Google Play Store or the Apple App Store and download our app for free. That way, you will be given access to our entire menu for the purpose of ordering. We have a huge collection catering to your every need. Order anything that you feel is close to your heart and we would go all out to make it even closer.
Restaurant location Thai Royal House Stockport
We are backed up by a pretty promising location in the city. Being located at the heart of the city, here at 123 Buxton Road, Stockport, SK2 6LR, we are able to enjoy all of the facilities that this place has on offer. Coming to us is pretty simple because of the fast-paced traffic. Our delivery services have also improved drastically because of this very location of ours. Still, if you have any issues while locating us, there is our app to help you with its onboard GPS support. So, without wasting any more time, reach us now if the Thai cuisine really mesmerizes you.